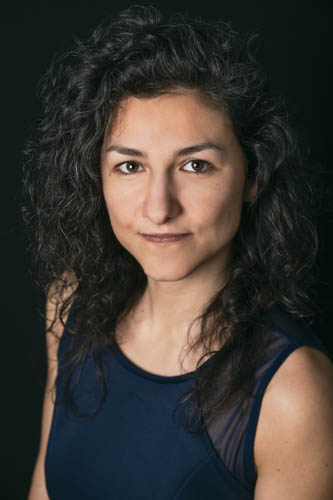 ABOUT MARIJANA JANEVSKA
Marijana Janevska (1990, Skopje, Macedonia) is a composer, violinist and singer. She graduated violin performance in the class of Mihailo Kufojanakis and composition in the class of Darija Andovska at the Faculty of music in Skopje. Since 2018 she lives in Hannover, Germany, where she finished her Master studies in composition under the mentorship of Ming Tsao, Gordon Williamson and Joachim Heintz in 2020 at the Hochschule für Musik Theater und Medien Hannover. Her works have a lot to do with exploring various uses of text and voice to produce the musical material and the incorporation of physical movement into the musical gesture.
Her pieces have been performed on numerus concerts and festivals among which: Musik21 Festival, ZKM Next Generation, Klangbrücken Festival, TRAIECT Festival, Schallfront Reverie(s) Festival, Hell Wach Festival, Music BIENNALE, Tage für neue Musik in Zürich, TIEM Festival in Teheran, SONEMUS Festival, KotorART, International CSOUND Conference. She has collaborated with numerous ensembles: Quartet Mivos, PRE-ART, Ensemble Ascolta, Ensemble Adapter, Ensemble Mosaik, Comet Trio, Concerto Ispirato and so on.
She has won notable prizes and scholarships, among which: First prize at the "9-th Pre-Art competition for young composers" in Zurich, "Klaus Hubert Kompositionspreis" for electronic music in Hannover, Stipendien für Komponisten von Niedersächsisches Ministerium für Wissenschaft und Kultur, Nothilfe/Neustart Stipendium der Ernst von Siemens Musikstiftung, DMR Stipendien from Deutscher Musikrat.
Marijana is also a performer of contemporary music, especially experimenting with voice, violin and electronics. Since November 2020 she is very active as composer and performer with the "Ensemble Zeitstoff" for new music, which she founded in Hannover in 2020.
She is currently enrolled in the Solo Klasse program for composition at the Hochschule für Musik Theater und Medien Hannover under the mentorship of Aaron Cassidy.